Movie: Mookuthi Amman
Language: Tamil
Release Date: Nov 14, 2020
Streaming Platform: Hostar+Disney
Banner: Vels Film International
Cast: Nayanthara, RJ Balaji, Urvashi, Moulee, Ajay Ghosh, Manobala, Smruthi Venkat
Music: Girishh G
Cinematography: Dinesh Krishnan
Editor: R K Selva
Producer: Ishari K Ganesh
Written and directed by RJ Balaji
South star siren Nayanthara has come up with her first digital release, 'Mookuthi Amman.' Touted to be a devotional comedy movie, RJ Balaji has penned the script and helmed this project. RJ Balaji also starred alongside Nayanthara in this film, which got released today on 14th November 2020 on Diwali's occasion. Nayanthara played the role of a goddess in this movie. The movie is now streaming on Disney Plus Hotstar.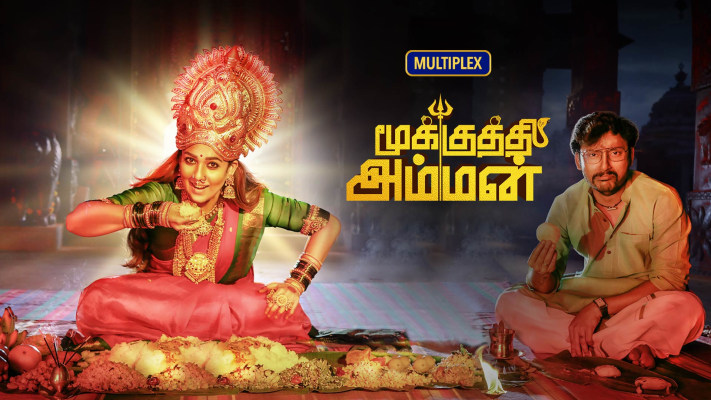 Plot:
Ramaswamy is a noted TV reporter who works on a local channel called Nagercoil. He stays with his family and is the breadwinner of his family. His family members constantly complain about their shortcomings. One day, a person from their village suggests them to visit their family deity, and their life changed as the Goddess herself comes down from heaven for them. What happens next forms the rest of the story.
Performances:
Nayanthara is undoubtedly one of the major driving factors of the film. The actress has grabbed the attention of the audience with her power-packed performance in the movie. We can say that she has carried the entire weight on her shoulders, and RJ Balaji also supported her well. He has delivered a fabulous performance on the silver screens. Especially, Nayanthara looked beautiful in the film. Also, the emotional scenes between them came out well. Urvashi succeeded in stealing the show with her stunning performance in the movie. Ajay Ghosh also succeeded in making an impact on the audience.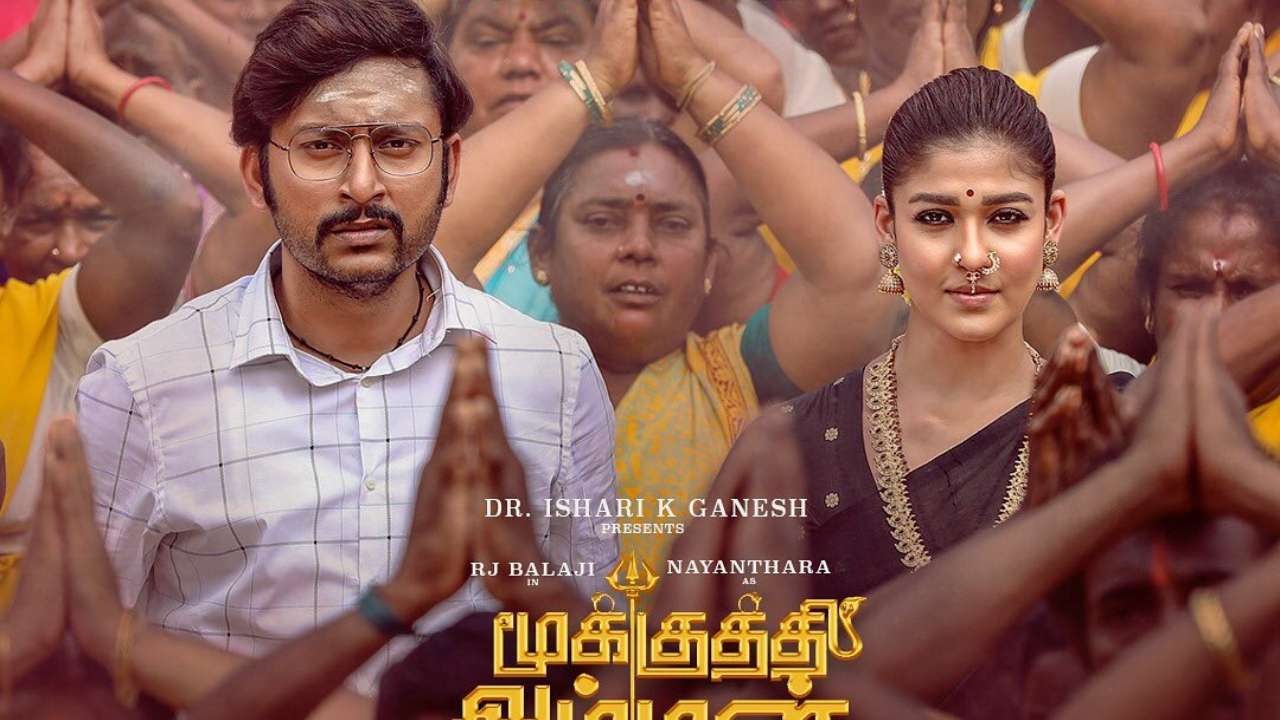 Analysis:
The entire movie is about entertainment as well as emotions. We can say that director RJ Balaji has balanced both these elements and succeeded in narrating it in a gripping way. Most of the scenes will make the audience laugh. Especially, the first half is too good, and the director also maintained the same pace of narration in the second half, which is one of the plus points for the film.
RJ Balaji also delivered some beautiful messages at regular intervals in the movie. Girishh's music and background score is like icing on the cake and will definitely earn some extra brownie points for the film. The camera work by DOP Dinesh Krishnan is impressive. Editing is neat.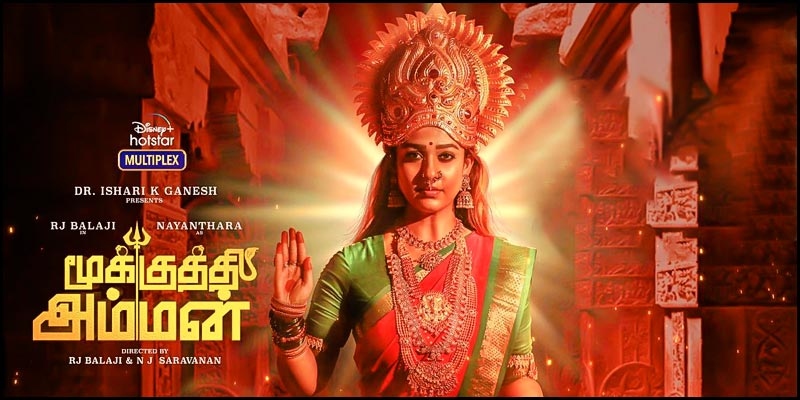 Nayanthara's striking performance and non-stop entertainment are the biggest plus points of this film. Ajay Ghosh's performance in the second half is a small minus point of the film. The film unit pinned high hopes on the entertainment quotient in the film and it worked out big time. Nayanathara must be appreciated for taking up projects like this and giving a chance to young filmmakers.
Overall, 'Mookuthi Amman' is a good entertainer, and it is a perfect film to watch along with family, this Diwali.
CLICK HERE!! For the
aha
Latest Updates